Earn money in Nepal – Online earning 2021 – In Nepali Language: Sathiharu Nepal Bata Pani Online Earning Garna Saknu Hunechha.
Yadi tapai Online Bata Paisa kamaune sochama hununchha vane, yaha tapaile earn money in Nepal Articles lai last samma Read Garnuhos.
Earn money in Nepal – Online earning 2021
Aru country ko tulana ma thorai vayapani Online earning ko Method Badhiraka chhan. YouTube Bata Earning Hunchha vanne kura sabai laai thaha vayakai kura ho, But Yaha Website or Digital Marketing, Freelance, Affiliate Marketing etc bata earning kasari hunchha, Tyo thaha Nahuna Sakchha. Tyasaile Hamile aaja Detail ko rupma Bataune Chhau ki kasari Earn money in Nepal ma garna sakinchha.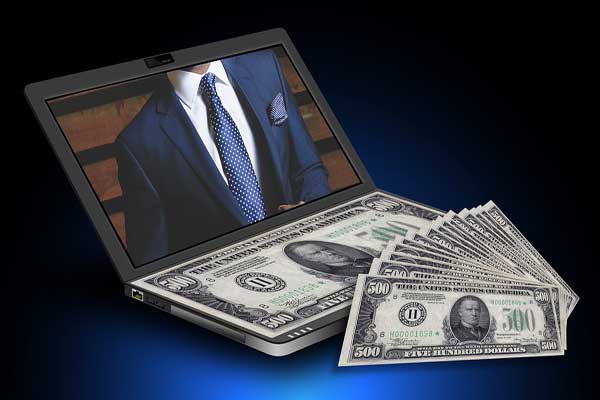 What is the best way to earn money in Nepal?
Earning Garne Best Way Vaneko Nepal Ma YouTube or Website laai main Maa lina Saknu hunchha. Website Vanda YouTube laai dheraile Trust Garchhan kinaki Nepal maa teti Website Developer Vayaka Chhainan. Aado kehi Year Pachhi Website bata Ramro earning hunechha.
Best Way to Earn Money in Nepal – Simple Create Your YouTube Channel, Then upload video, Monetize your YouTube then Earn Money in Nepal.
Best 10 Way earn money in Nepal
Guest Writing
Online work ko ek hissa guest writing pani parchha. Yadi tapai writing maa expert hununchha ra articles lekhna saknu hunchha vane, tapaile online maa Guest writing garera pani Earning garna saknu hunchha. Kunai company or Websiteko lagi tapaile Articles haru lekhdiyara earning garna saknu hunchha.
Freelance
Freelance vaneko tapaile aruko kam ko order liyara gardinu Parne hunchha. Like tapaile online work garnako lagi best freelance site haru chhan. Jasalaai tapaile use garna saknu hunchha. Tapaile freelance ko kam garnako lagi best Site diyaka chhau tesaima garna saknu hunchha.
Writing and Selling e-books
Writing and Selling e-books: Yo ways tapai sang skill chha vane garna saknu hunchha. Tapai sang book lekhne or Valuable Kura lekhera sell garna saknu hunchha. E-books ko madat le tapaile aaphule lekheka kuralai Person by Person or kunai company laai pani sell garna saknu hunechha. Best earn money in nepal ko ek hark work ho. Jun sang knowledge chha tyasaile maatra garna sakchha.
Making Video
Making Video: Yasko matlab yo hoina ki YouTube bata earning garnu. Yasma tapaile Aruko laagi Video content or Video provide garna saknu hunchha. Dherai jana sang video banaune time nahuna sakchha. Tyasato abasthama tapailai hiare garera video lagi kam garna sakinchha. Yadi kasailai video banauna aaudaina vane tapaile teha apply garna saknu hunchha. Thula Thula company ko advertise ko lagi video Banayara dina saknu hunchha. Yasari tapaile online bata paisa earn garna saknu huncha.
Creating App/Software
Best way earn money in nepal from online antargat Creating App/Software ek important business ho. Jasma Money dherai ra Demand rahanchha. Kunai app/software banauna easy chhaina, jati hard work uti demand hunchha or earning pani. Yasari bujhnuhosa ki tapai ek developer hununchha vane kunai ek new software/app banayara, demo dekhayara Sell garna saknu hunchha.
Offer Gigs of fiverr
Fast or Best earning way vaneko fiverr ho. Jasma dherai Person le oder garchhan. Yadi tapai sang YouTube thumbnail, digital graphics, developer etc ko skill fiverr maa sell garna saknu hunchha. Fiverr ma tapaile gigs create garnu parne hunchha, jun sambandhi skill chha tehi gigs banayara earning garna saknu hunchha. Fiverr ko barema jannako laagi tapaile YouTube ma thoprai Video chhan herna saknu hunchha.
Affiliate Marketing
Aru country ko tulanama hamro nepal maa pani affiliate bata earning garna sakinchha. Affiliate best earn money in nepal ko Better way ho. Yadi tapai kunai company ko product promotion garera pani earn hunchha.
For example: Online ma kunai Product aayo, khalti app aayo, aba tapaile khalti ko app arulai download garaunu vayo vane tapailai point milchha, share referral bata earning garna saknu hunchha. Yadi kunai brand new huda dherai paisa dinchha. Jaha dherai paisa hunchha teha Target garna saknu hunchha.
Email Marketing
Yo Way kamai matra maa thaha huna sakchha kinaki yasko Prayog ek Pro le matra use garchh. Yasma pani tapai sang kunai Product chha or kasaiko affiliate garna vani diyako Product laai tapaile email garera buy ganauna saknu hunchha.
For example: yadi tapai ko account daraz maa chha vane, teha bata tapailai kunai product ko mail aauchha hola. Yadi teti bela tapailai tyo Product chahiyako chha vane 100% tapaile teha gayara, herera buy garnuhunechha.
Blogging
Blogging ko barema sabailai thaha nahuna sakchha, But Nepal ma bistarai Vayani Blogging Prati Chaso badheko chha. Yasama tapaile aaphno gharma basera ek Website banayara content dina saknu hunchha. Jasma tapaile affiliate or adsense bata earning garna saknu hunechha.
Blogging garda tapaile free ma Blogger ma site develop garna saknu hunchha. Paid maa WordPress ma jana saknu hunchha. How to Create Blog on Blogger? Check garnuhosa. How to make wordpress website? Yasma Pani try garna saknu hunchha.
YouTube
YouTube Platform ek Popular ho. Yo kura tapailai thaha chha. Yasbata dherai Manchheko chulo balchh. Aba bujhnuhosa ki kunai pani manchhe youTube bata earning garna chahanchha. But sabai sucess hudainan. Jasale Hard work or Parikshama garna sakchhh. Or wait garna sakchha tesaile sucess paauchha.
YouTube ma instant Money nahune vayako le yaslai maile last ma rakheko, last maa chha vanera hela nagarnu, YouTube ko jati earning or Popular aru kunai chhaina. Kebal tapailai fast way or instant diyako ho.
YouTube ma kam garnuhosa, video content ramro halnuhos. Ani earning garnuhosa.
FAQ – Earn Money In Nepal
How can I earn money online in Nepal?
Yes, You can Earn money online in nepal. Dherai Person le nepal maa basera nai online earning garna saphal hununchha. Online bata earning garna tapaile Mehanat garna jarurii chha. 
Which is the fastest way to earn money?
Nepal mai Fastest way to earn money, Fast way vaneko Guest Writing, Freelance, offer gigs of fiverr jasta method or platform laai use garna saknu hunchha. Jasma tapailai instant Money milnechhan.
How can I earn money at home?
I earn money at home from blogging, YouTube, marketing, affiliate etc. Hami online bata earning garnko lagi tapai sang kunai Digital skill huna jaruri chha. Alikati pani skill vaya pani hunchha. Tapaile yaha easy tarikale aaphno skill ko kam haru sell garna saknu hunchha. Skill bata brand banauna saknu hunchha.