Best 5 Video Editing Laptops in Nepal – Video Editing is Very Easy/Common and one of the most demanding Work. Video Editing GPU Intension Task ho. Jasako KaraNale Tapailai Samarpit Graphics Card ko Sathamaa Ek Dherai Shaktishali Laptops Chahinchha.
Yas Bahaek Video Editing ko rupama Laptops laai yaha ra tyaha bokna aawashyak bhaekole yasa kaaryako lagi laptops badhi halka r portable hunu aawashyak chha. yasa lekhama, hami nepalma video editing ka laagi kehi utkriShT laptops haru hernechha.
Best 5 Video Editing Laptops in Nepal
Hamile Kehi Laptops haru pahile pradarshan Gunastara, Portability, and CPU ra GPU ko aadharamaa chyan gareka chhau. dorsho, hamile dirghakalin sthayitwa ra rmro battery jiwanako satha laptops haru khojyau. yaha nepal ka kehi utkriShT video sampadana laptops haru chhan ra tiniharuko mulya nirdharaNa garieko chha.
| | |
| --- | --- |
| Laptops | Prices |
| Apple Macbook Pro | Starting From Rs.1,80,000 |
| Dell XPS 15 | Starting From Rs.1,50,000 |
| MSI Creator 15 | Starting From Rs.1,59,000 |
| HP Spectre | Starting From Rs.1,15,000 |
| Asus ROG Zephyrus Pro Duo | Starting From Rs.4,50,000 |
Apple Macbook Pro
Apple Macbook ek utkriShT pradarshan kshamatharu madhye ek sang yasako utkriShT pradarshan ko lagi sabai bhabda prsidda chha. Macbook promo aaune tarl reTina liquid Display pani ramro kaam garchha. tyasai gari, Render gatiko brema kura gardai, M1 pro wa M1 adhikatam chipsako saath, video renDeringka lagi yati chhiTo yantrharu phela paarna garho chha.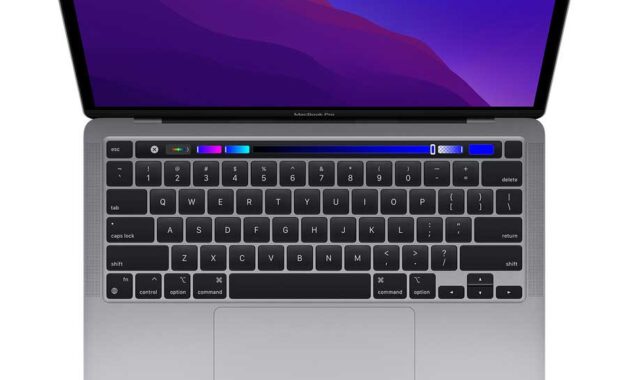 Yasbahek, halka ra patalo shahirale tapailaai portbiliTiko paaida dinchha. tyastai, tapailaai thaha chha ki sabai macbook kaa design haru aakarShak ra Tikaau chhan. tapai laai Video sampadan uddeshyaka laagi macbook pro sang janako lagi kunai samasya hunechhainan . kehi chijaharu jasti mulya nirdharaNa, wistaar garna ra nasakine memorie slaTaharu, ra thorai porTharu hunchha.
Dell XPS 15
Nepal Xps 15 dherai models upalabdha chhan. yo laptops utkriShT pradarshan ra rang shuddta sang Dell ko pramukha laptops ho. tapai ya ta touch Display, samrpit wa ekikrit graphics card ko sath naTach garna saknu hunechha. Touch screen Display ek atirikta suwidha ho jun video Edition maa dherai upayogi sabit hunechha.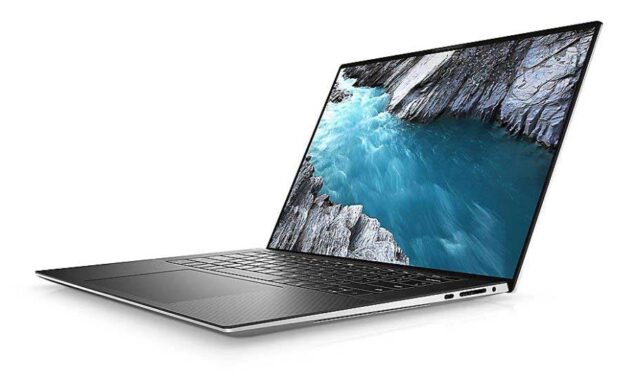 Yo Laptops ek samarpit graphics card sang pani laptop ko lagi dherai low wajan chha. yas laptops ko sabaibhanda aakarShak kura yasako aakarShak kura yasako screen ho jun bejol bejelaharu sang aauchha. tyasaigari, yo laptops ko battery life pani bhari bharaka kaamharu garda pani asadharaNa chha.
Lenovo Legion 5 Pro
Arko Laptops sardai, Lenovo Legion 5 Pro haal nepal maa sabaibhanda shaktishali gaming laptops haru madhye ek ho. Power ko saathasathai, yo laptops maa aaune mulyama utkriShT displaharu madhye ek chha. new lenovo legion 5 pro maa 16:10 Aspect Ration bhaeko 16″ QHD Display chha. samagramaa, yo laptops video sampadanako laagi pani dherai ramro wikalpa hunechha.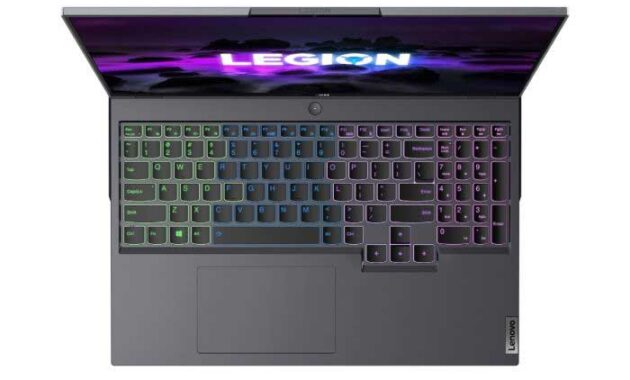 Lenovo Legion 5 Pro Spotlight octa-core CPU sahitako nawinatam Ryzen 7 5800H prosesako satha aauchha, RTX 3070 Graphics card sammako 8GB GDDR6 VRAM ko sath wishala NVIDIA GForce jasako prayogakartalai ahile sammakai utkriShTa gaming anubhawa dinchha ra Storage pani chalauchha. aadharit game haru dherai sahaj rupama.
MSI Creator 15
MSI Creator 15 Game haru ra Srijanakartaharuka lagi pani primiyam laptop ho . yo shaktishali laptop uchcha bata graphics card ra ek shaktishali CPU sang aauchha. tyasaigari, yo laptops ko Display 100% sRGB rang Accuracy ko sath 4K UHD Display bhaeko le utkriShT display madhye ek ho.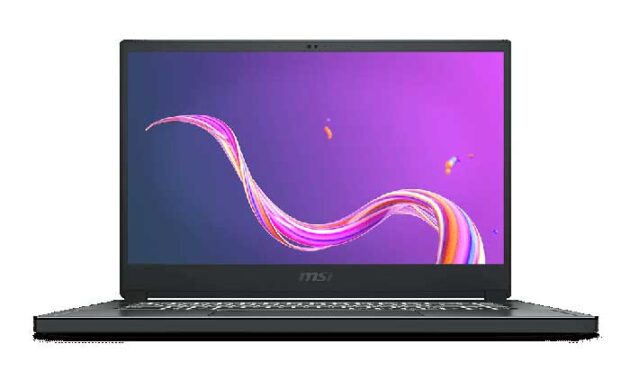 MSI Creator 15 utkriSht dekhine laptops haru madhye ek ho. laptops byaktigat rupama nepal kaa dherai maanisaharu le man parauchhan. yasa laptops ko ekmatra badha yasa laptops ko mulya ra weight hunechha. bhari wajanaka karaNa yo laptops portability hisabale pachhaDi pareko chha.
Asus ROG Zephyrus Duo
Asus ROG Zephyrus Duo Suchima sabaibhanda shaktishali laptops ho jun utkriShT graphic card Shrinkhalako sath aauchha. naamle sujhawa die jastai jasama Duo Screen suwidha chha. keyword ko shrShama euta jasale sampadanalaai ajha sajilo banauchha, ra yo laptops sampadan plasa gaming ka lagi ek addiyiya laptops ho.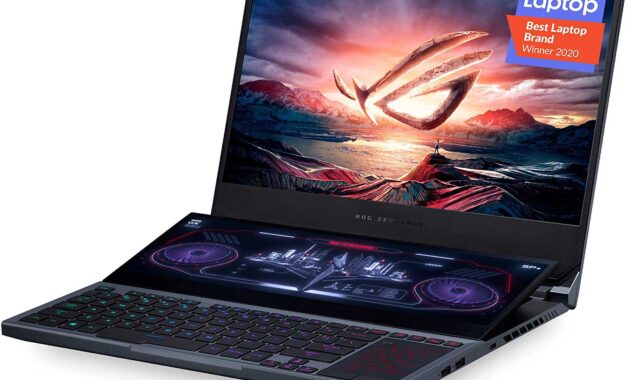 Asus le yo laptops game ra editing dubaika lagi lyaeko chha. video editing ko lagi laptops bhanie pani, yo laptops maa kehi negative points haru pani chha. yo dherai thulo ra bhari chha. tyastai maathiko Dhakan Displale bigrana sakchha. mukhyataya, yo laptops ko battery life ekdamai low chha, tyasaile laptops aaphai bhari huda charja pani bolnuparchha.